We help you create, develop or expand
your business or non-profit.
Here's how we can help you......
Public Relations Planning & Development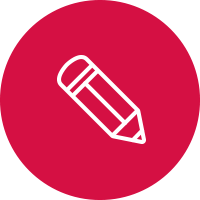 Create PR Plan for a campaign, organization or community impact initiative

Manage PR

Brand Awareness

Editorial Calendar
​
​​Your reputation is everything in business. What people think of you carries your business and has power over your profits. PR is about being intentional about your story, your reputation and culture. Don't leave your profits up to chance by ignoring the relationship & conversation you have with the public and YOUR people. Learn how to get your story told in media, on blogs, on TV & beyond. Also, learn how to get out into your community to spread your message products and/or work.
Content & Message Creation
Create Messaging for Campaign, Brand or Website

Create a Content or Messaging Plan for online/offline

Create content for blogs, social media & much more

Edit content

Online and Offline Education Courses Development
​
You know what you want to say but you can't get it into words or you don't have time to. Or maybe you have no idea what to say..either way, that's where we come in. We write and edit content for everything online and offline. We help you create your messaging plan and help you execute it. This messaging could be for the whole organization or for specific areas like, social media, blogs, email marketing, education courses, campaigns, community impact, social media ads, public relations, marketing, newsletters, landing pages, web pages, brochures, sales, articles, and much more.
Idea & Creative Development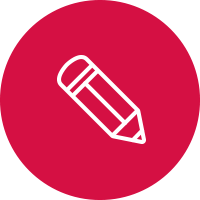 Idea Reboot

Audit

Creative Idea Vision & Development
​
Are you ready to start or revive a BIG idea, product, service, business, creative project or cause? We help you with creative idea vision, innovation, purpose, creativity jump-starts, naming, business & project development, 365 idea audit, market research & idea revival. We help you ignite & reinvigorate your ideas, focus and vision.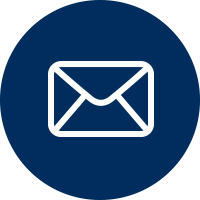 CEO/Founder Strategic Consulting
CEO/Founder Strategic Branding

Leadership Development

Vision and Clarity

Personal Development
The CEO and/or Founder lead an organization with their vision, clarity and leadership. Anytime a business struggles or is ready to jump to the next level the leaders have to elevate their game also. We have worked with multi-million dollar CEOs, founders and entrepreneurs--helping them grow from the inside out.
We also help them with personal branding. Some are meant to be out front sharing, teaching and helping. Is this you? We do branding for individual personalities, CEOs, artists, founders and visionaries. We help you plan, create and develop your digital story and digital media platforms via blogs, podcasting, YouTube or social media. Starting from scratch or building on what you have? We've got you covered. SEE CASE STUDY
Business Development & Strategic Growth Strategy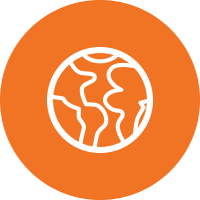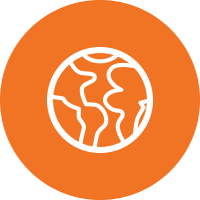 Business Development Plan

Strategic Vision Plan

Strategic Sales Plan or Training

Community Impact Plan

Strategic Partnerships
​
Are you ready to reboot your ideas or are you just starting your business? Are you ready for something bigger or something better for your idea or current business? This is high-level consulting. I focus on growth strategies, business model and market research to propel your business to the next level. My consulting covers what YOU need...this is highly customized, whether it's digital platforms, social media, strategic consulting, PR, gaining corporate sponsorships, brand partnerships and strategic partnerships, sales training, 365 Business/Brand Audit, Marketing Audit, Smarter Productivity, Personal Branding, Email Marketing and/or Digital Products. Contact me and we can explore what's right for you. SEE CASE STUDY
Non-Profit & Social Entrepreneur
Growth & Awareness
Business Development Plan

PR and Marketing Plan

Board & Founder/CEO Development

Strategic Vision Plan

Fundraising & Awareness Campaigns

Strategic Partnerships
​
All the services we offer we also offer to non-profits, associations, social enterprises and social entrepreneurs. We can help you develop your strategic plan in business development, public relations, marketing, vision, campaigns, annual appeals, giving season campaigns or board development. Or we can help you take action.
Strategic Community Investment Plan
Corporate &/or Entrepreneur Giving Strategy

Employee Giving Engagement

Mutually beneficial business and community partners

CEO, Founder, Executives and board community engagement
​
We help develop and create your community investment plans for your business. We help you bring community impact into the culture and DNA of your business. We help you find, collaborate and develop mutually beneficial community partners, platforms and messages. We are the translator between the business world and the non-profit world to ensure community partnerships are forged that are a win/win for both sides. Customers want to buy from a business that also thinks about its' community and saying that you care isn't enough, unless you show them how it's a part of who you are. Developing a community investment plan that is a part of your culture and is mutually beneficial for everyone involved speaks volumes to your customers about WHO you are.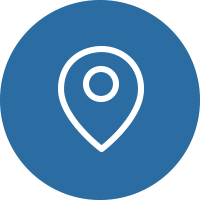 Goal Setting

Organization

Get More Accomplished

Improve Leadership Through Smarter Productivity

Procrastination & Overcoming Distractions
​
Getting your business to the next level sometimes means auditing your time, tasks and how you get things done. Efficiency is the key to success and smarter productivity doesn't come natural for most. Many don't reach their goals, not because they don't have what it takes but instead because of their "flawed" approach to "getting things done" and "doing things". We work with busy entrepreneurs that need more time to get the important stuff done. We show you why your To Do List & Goal setting is slowing you down and why you procrastinate, drop the ball & miss deadlines. We show you how to gain time (not manage it!!) and how to focus on what's most important. We use our research based Navigator method to help you create smarter productivity.